About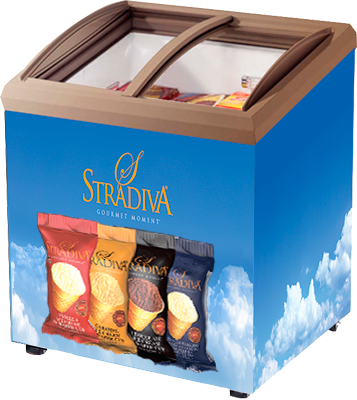 Max Tam Inc. was established in December 2001. Max Tam Inc. is the first company bringing to US unique ice cream from Europe, and successfully serve all ethnic market in all states. The new brand Stradiva is launched in the United States in 2011. Stradiva is brought to the American people using the crafted traditions of old Europe. The art of traditional Ice Cream making was passed on from father to son, improved and perfected right up to the 20th century. Originally a treat for the Royal courts, Stradiva wants to maintain the grace of Royalty and European splendor for today's consumers. The process was fined tuned and the glorious taste of this pure, all natural Ice Cream was perfected. Stradiva has held on to the traditions of old and the methods have remained the same to ensure the super-premium quality of our ice cream bars.
"May be had almost every day, Ice Cream." Filippo Lenzi
Close your eyes and imagine 'Old Europe'…
The royal banquets, the fine food and the beautiful classical music serenading your ears, produced through learned traditions and culture. The music is complex, lasting and transcendent…
Now, bite into a Stradiva Ice Cream bar and taste the learned tradition and the culture of how it was made… the ice cream itself complex in flavor, lasting and transcendent in quality. Experience the essence of traditional European luxury. Indulge in the delicious smoothness of the world's finest, natural ingredients. Delight in the superior flavors.
Invite luxury into your life…hear the music associated with the best in life with every bite…feel the power behind each musical note… a musical life is a rich life… and an ice cream inspired by music is rich in taste.
Stradiva Ice Cream is produced from only the best ingredients from around the world… Orange, Pear, Dutch ice cream and Bourbon vanilla… Each bite is a celebration of the primary ingredient undisguised by additives or heavy ingredients that mask the original flavor. Stradiva ice cream contains less air, and is therefore more intense in flavor. Stradiva is healthier than most other Ice Cream bars on the market since it is made with all natural ingredients it contains fewer calories and less butter fat.
Stradiva aims to provide you with the best in quality, taste and flavor in every bar. So, savor a moment of pure pleasure, when the noise of everyday falls away, leaving only you and the world's most delectable dessert.